Original CorelDraw 2018 Graphics Suite Digital License (Suitable for work place)
1 - you get the product
2 - confirmation message is sent to you
3 - when the message is sent, your products are sent to your e-mail address.
4 - Your invoice is sent to your e-mail address and related address
5 - invoice shipping charges are sent as receiving payment.
6 - if you do not need the invoice, please specify..
A - why is it cheap ?
Digital products are a new kind of sales in Word. The prices are cheap because they are shared only in the Mail environment or from digital communication media, so there are no shipping charges, royalties, customs duty, special consumption tax, Banderol charges. The slightest concern in your mind stays.
B - is it suitable for individual use ?
Fit yes
C - is it suitable for corporate use ?
Yes Appropriate (Retail Languages Should Be Preferred )
D - is there a discount for bulk purchases ?
Yes available ( ask for bids for bulk purchases) )
Are You Sending An E - Bill?
Yes, we are. We ship to your address if requested. (In the mail environment, you don't want to send it )
F - do you exchange returns if product activation does not occur ?
There is no error from our licenses. Refunds are not possible in digital products because of dilanların disclosure. However, the solution will always be provided ...
Is the language valid in the G - BSA – Microsoft controls?
Yes, inspections are considered valid if the licenses are retail.
Edit: digital languages have never been so cheap... we offer the best price and service quality..
Dare to design differently
Find all the professional vector illustration, layout, photo editing and design tools you need to work faster, smarter, and in more places with this superior graphic design software.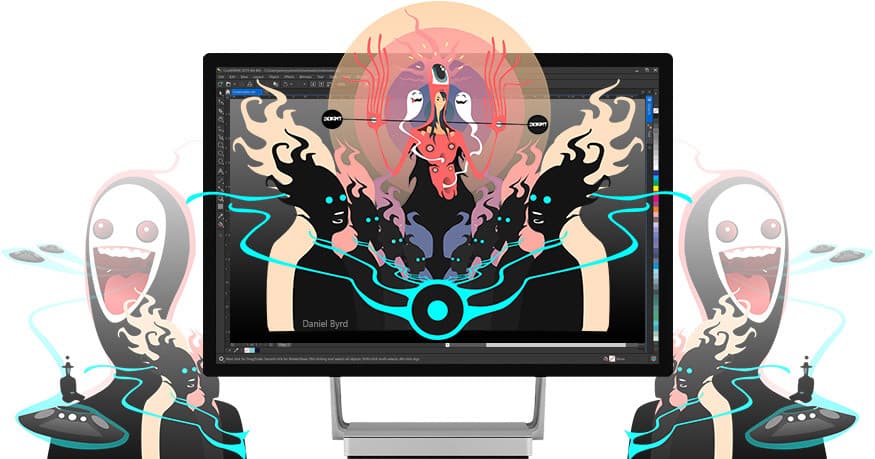 Be in control
Manage your design journey and choose how you purchase. Enjoy premium capabilities developed for your platform—Windows or Mac—and work on the go with CorelDRAW.app.
Be creative
Whether you're designing signage, logos, web graphics, or print projects, you'll enjoy unmatched customization and capabilities that complement your unique style.
Be efficient
Maximize time efficiencies with a comprehensive suite of creative applications that couples intuitive tools with exceptional speed, power and performance.
Our competitive advantage
How does CorelDRAW Graphics Suite stand out from the competition?
Flexible, affordable purchasing
Choose to own your software outright, or choose a subscription. Plus, businesses and individuals will save when subscribing to CorelDRAW® Graphics Suite, compared to competition with similar feature sets.
30 years of Windows expertise
CorelDRAW Graphics Suite was built for Windows. Enjoy powerful pen and touch capabilities, support for Microsoft Surface Dial, Windows color management system and more.
Integrated applications
CorelDRAW provides functionality for graphic design and layout in one application. PHOTO-PAINT adds professional photo-editing tools directly integrated into the workflow.