COREL WordPerfect Office X9 Professional Edition Digital License (Suitable for work place)
1 - you get the product
2 - confirmation message is sent to you
3 - when the message is sent, your products are sent to your e-mail address.
4 - Your invoice is sent to your e-mail address and related address
5 - invoice shipping charges are sent as receiving payment.
6 - if you do not need the invoice, please specify..
A - why is it cheap ?
Digital products are a new kind of sales in Word. The prices are cheap because they are shared only in the Mail environment or from digital communication media, so there are no shipping charges, royalties, customs duty, special consumption tax, Banderol charges. The slightest concern in your mind stays.
B - is it suitable for individual use ?
Fit yes
C - is it suitable for corporate use ?
Yes Appropriate (Retail Languages Should Be Preferred )
D - is there a discount for bulk purchases ?
Yes available ( ask for bids for bulk purchases) )
Are You Sending An E - Bill?
Yes, we are. We ship to your address if requested. (In the mail environment, you don't want to send it )
F - do you exchange returns if product activation does not occur ?
There is no error from our licenses. Refunds are not possible in digital products because of dilanların disclosure. However, the solution will always be provided ...
Is the language valid in the G - BSA – Microsoft controls?
Yes, inspections are considered valid if the licenses are retail.
Edit: digital languages have never been so cheap... we offer the best price and service quality..
The legendary office suite for business professionals
Depend on the trusted power of Corel® WordPerfect® Office X9 Professional Edition to create and deliver impressive documents, presentations, spreadsheets, and more. With built-in PDF functionality, enhanced Reveal Codes, eBook publishing, and the Paradox database management system, you'll have all the support and tools you need to work faster and smarter, and collaboration is made simple with support for over 60 file types. Plus, tap into user-suggested enhancements to streamline your most important workflow requirements. Whatever type of business you manage – legal profession, government, or enterprise – WordPerfect delivers the compatibility, power, and affordability you need to be successful in any office environment.
What's Included
Main Applications
WordPerfect word processor
Quattro Pro® spreadsheet program
Presentations™ slideshow creator
WordPerfect Lightning™ digital notebook
eBook Publisher
Paradox database management system
Corel ScreenCap
Roxio Secure Burn
NEW AfterShot 3 photo-editing and management
Also includes
900+ TrueType fonts
10,000+ clipart images
300+ templates
175+ digital photos
BrainStorm training videos*
The Pocket Oxford English Dictionary
WordPerfect Address Book
Presentations Graphics - bitmap editor and drawing application
WordPerfect XML Project Designer
All-in-one office suite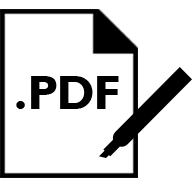 Built-in PDF functionality
Create, edit, and share PDF files right from your desktop – all at no additional cost. Choose the fillable PDF form option to interactively collect important information or open any PDF with WordPerfect X9 to reuse text or graphics. With the flexibility of PDF publishing you can share documents, charts, and presentations.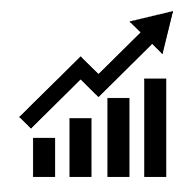 Popular feature improvements
Thanks to invaluable feedback from our trusted users, we have made some of our most well-liked features even better! Now, you can create more powerful documents, persuasive presentations, dynamic spreadsheets, and captivating slideshows with expanded Reveal Codes, helpful add-ons, new Template Preview, free extras, and more.

Microsoft Office compatibility
With the ability to open, edit and save your documents in a variety of popular file formats, you'll have peace of mind knowing your information will be well received. Enjoy compatibility for Microsoft Word, Excel and PowerPoint files in addition to over 60 file types for unrivalled support and sharing.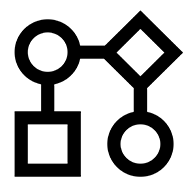 Improved workflow efficiencies
Work harder and faster with workflow improvements, time-saving tools, and a brighter background to frame important page content. In one complete trusted office suite, you'll discover interactive PDF tools, a Mail Merge Expert, Reveal Codes, Favorites, eBook Publisher and even Metadata Removal to complete all of your important tasks with ease.