Bitdefender Total Security 2019 5 Devices / 1 Year
1 - you get the product
2 - confirmation message is sent to you
3 - when the message is sent, your products are sent to your e-mail address.
4 - Your invoice is sent to your e-mail address and related address
5 - invoice shipping charges are sent as receiving payment.
6 - if you do not need the invoice, please specify..
A - why is it cheap ?
Digital products are a new kind of sales in Word. The prices are cheap because they are shared only in the Mail environment or from digital communication media, so there are no shipping charges, royalties, customs duty, special consumption tax, Banderol charges. The slightest concern in your mind stays.
B - is it suitable for individual use ?
Fit yes
C - is it suitable for corporate use ?
Yes Appropriate (Retail Languages Should Be Preferred )
D - is there a discount for bulk purchases ?
Yes available ( ask for bids for bulk purchases) )
Are You Sending An E - Bill?
Yes, we are. We ship to your address if requested. (In the mail environment, you don't want to send it )
F - do you exchange returns if product activation does not occur ?
There is no error from our licenses. Refunds are not possible in digital products because of dilanların disclosure. However, the solution will always be provided ...
Is the language valid in the G - BSA – Microsoft controls?
Yes, inspections are considered valid if the licenses are retail.
Edit: digital languages have never been so cheap... we offer the best price and service quality..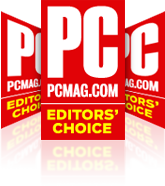 Outstanding recognition for Bitdefender security suites.
PC Mag Editors' Choice for six years in a row!
Best Protection Bitdefender 5.94 Kaspersky 5.90 Symantec 5.80 McAfee 5.11 Best Protection Against Infections (on a scale of 0 to 6 and 6 being the highest protection) Overall Score. January 2011 - February 2019. AV TEST. Best Performance Bitdefender 5.80 Kaspersky 5.74 Symantec 5.31 McAfee 5.14 Lowest Impact on Performance (on a scale of 0 to 6 and 6 being the lowest impact) Overall Score. January 2013 - February 2019. AV TEST. The Best Cyber-Security in the World
We're not bragging – just quoting what users and experts say about us.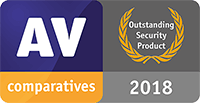 Outstanding Product 2018 AV-Comparatives February 2019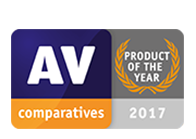 Product of the Year AV-Comparatives February 2018
Total Security Indeed
PC Mag PC Mag, July 2018
Outstanding scores in independent lab tests and our web protection tests
PC Mag July 2018
It's an Editors' Choice security suite
PC Mag July 2018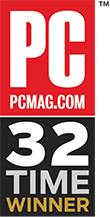 32 TIMES WINNER PC Mag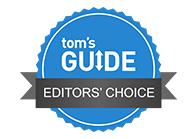 Bitdefender goes well beyond basic security protection Tom's Guide October 2016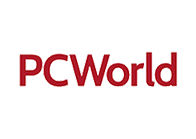 Caught everything - 100 percent PC World March 2015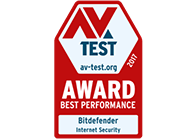 Best Performance AV TEST April 2018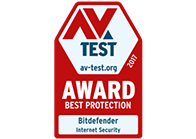 Best Protection AV TEST April 2018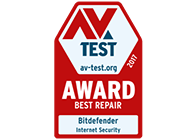 Best Repair AV TEST March 2018 ONE product that covers all your security needs With Bitdefender Total Security 2019 you get 4-in-1 security for Windows, macOS, iOS and Android, at a price that beats any other offer. All Bitdefender security solutions are now available at a special price. Complete Next-Generation Protection for Windows, macOS, iOS and Android Bitdefender Total Security 2019, named Outstanding Product by AV-Comparatives, gives you the best anti-malware protection against e-threats across operating systems. Select an OS below to find out more: Protection Bitdefender consistently scores best protection in malware detection tests run by independent labs.
Performance Bitdefender security software offers optimized speed and the best cross-platform performance.
Privacy Bitdefender complete protection takes care of your online privacy and personal information.
Multi-Layer Ransomware Protection & Remediation NEW
Bitdefender Total Security 2019 delivers multiple layers of protection against ransomware. It uses behavioral threat detection to prevent infections, and protects your most important documents from ransomware encryption.
The new Ransomware Remediation feature acts as a remediation layer that ensures data such as documents, pictures, videos, or music will be protected against any kind of ransomware attack.
Stopping attacks before they can reach you. NEW
Network Threat Prevention. The new network-based adaptive layer of protection prevents exploitation of vulnerabilities in your system, detects and blocks brute-force attempts, prevents your device from being compromised in botnet attacks and prevents sensitive information from being sent in unencrypted forms.
Protection for the entire family Parental Control offers digital help to parents and extra online safety to children.
Decide how much screen time is right for each of your kids.
Keep track of their activities on Windows, macOS, Android and iOS.
Make browsing safe for your children. Keep them away from inappropriate content.
Allow trusted contacts to phone and text your kids, and block incoming calls that have no Caller ID.
Always know where your kids are when they use a mobile device with GPS tracking.
Save them the dread of an extra phone call - let them tell you they're OK with Safe Check-in. Log in remotely to Bitdefender Central to keep up with your kids. For more details, .